Foundation Repair Services in Dayton, Cincinnati, Hamilton, OH
We fix foundation problems including wall cracks and settlement all throughout Greater Cincinnati
The Basement Doctor of Cincinnati has a dedicated team of trained professionals that are on-call to offer you the finest products and services in the foundation repair industry. We are the foundation repair company that can help you solve any and all of your structural problems.
We can show you how to solve those foundation problems- for the last time- with a free foundation repair quote. By having a free consultation, there is no obligation to buy and the cost quote comes in writing. The Basement Doctor of Cincinnati also offer you a free foundation repair book showing you what can be done and what to expect from our services. We are Greater Cincinnati's trusted foundation repair company.
Our Foundation Repair Services
We offer all of the following foundation repair services throughout our Ohio and Indiana service area: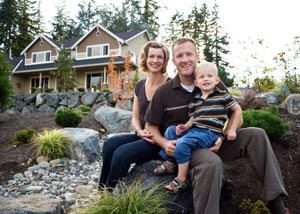 The Cost Of Foundation Repair
Having a vast amount of knowledge in the foundation repair industry, our reliable professionals can offer you a customized solution to your specific problem.
Should You Repair or Should You Replace Your Foundation?
A faulty foundation is a serious issue. Your home, family, and a huge investment literally rest on top of it. It is also a seemingly insurmountable task to fix it.
Many times it appears that destroying the old foundation and building an entirely new one is the only solution to the problem. This option is almost never the way to go.
As said before, foundation problems are serious problems. But many of the foundation problems that come up can be solved and fixed permanently with simple, one-time applications. Calling a foundation repair company for a complete foundation replacement is time-consuming and quite expensive. Plus, with replacement, the origin of the problems- that is the soil around your home- hasn't been addressed.
The soil around your foundation shifts settles, expands and shrinks, causing pressures on the sub-level walls of your home. The Basement Doctor of Cincinnati can provide you with the means to solve these and the actual structural problems your foundation may be experiencing. If you need help with your foundation and don't want to drain your bank account we are your foundation repair contractor.
We Can Fix Your Foundation Or Structural Problem!
The Basement Doctor of Cincinnati, is the foundation repair contractor that can solve any of your foundation problems whether your home is newly built or an older structure. Our products and techniques are not only innovative but permanent. We are members of the Supportworks national network of foundation repair contractors. As part of the network, we receive access to foundation repair products that have been designed and tested by a team of structural engineers. Our foundation repair technicians also receive advanced foundation training. If you are looking for a foundation repair company in Greater Cincinnati, we are your best choice.
Start your foundation repairs with our free foundation repair quote. You will meet one of our trained specialists, have whatever questions you have answered, and receive a written estimate without the obligation of buying.
Contact us today to set up your appointment! We proudly provide our foundation repair services all throughoutDayton, Cincinnati, Hamilton, Middletown, Fairfield, Loveland, Covington, KY, Fort Michell, KY, Mason, West Chester, Troy, Springboro, Clarksville, Wilmington, and nearby.
Looking for a price? Get a no cost, no obligation free estimate.