Using Our Basement Waterproofing Services
Four Easy Steps Towards Your Comfort and Satisfaction
Part of the The Basement Doctor of Cincinnati credo that the company was built on and still believes in, is to provide the customer with the best service, the highest quality products, and the finest results of any basement contractor in the field today. We strive to improve and enlarge our already impressive log of testimonials throughout Ohio and Indiana.
Using our services is easy and takes only four simple steps to get from having a wet, dirty, and unused basement to having a beautiful, usable environment in your house.
Contacting Us!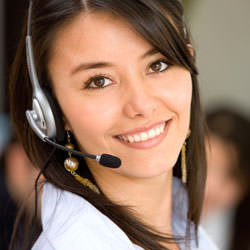 The Basement Doctor of Cincinnati takes pride in the fact that we are dedicated to giving you the finest service from the minute you pick up the phone to call us...and long after the job is completed too!
When you arrange for a free waterproofing quote, one of our educated phone representatives will answer all the questions that you may have. We offer one-on-one, person-to-person talk as opposed to an automated phone system. The rep will set up an appointment with you based on your convenience. If nights or weekends are better suited for your schedule, we have professionals who are available at that time.
Prior to your scheduled appointment, you will receive:
a profile of your System Design Specialist
a full-color copy of one of our 88-page books on basement upgrades
The book is full of all the information you may need to know concerning basements and home improvements.
---
Meeting with Your Upgrade Specialist!
When you employ the services of a basement waterproofer, you only want to go through the process once. That is why, during the course of your initial meeting with our specialist, you will learn what the problems are with your basement and what solutions you have at your availability.
The meeting will be with a certified, well-trained professional who is highly skilled in basement, crawl space, and/or foundation upgrading. They will be able to answer all of your questions.
We provide a variety of services to improve your basement and your home. So you have many options that we can help you with; all based around your specific situation, your exact wants and your budget.
You will get a lot from us. What you won't get is the "hard sell". We want to help you and we want your business. Our prices are on a set price list and our products are time-proven to be the best. Our representatives know this and won't push pricey-er items first or drastically reduce "specialty items".
---
Installing Your Waterproofing System!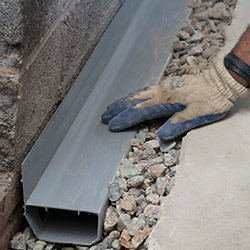 We are very thorough in our systems installations. We train our professional teams to be highly knowledgeable in all our products and service; from sump pumps and insulative floor matting, dehumidifiers and crack repair to waterproof wall panels,energy-saving windows, and perimeter drainage systems.
Under most circumstances, an entire basement system upgrade can be completed in one or two days and your family can begin to enjoy their new basement immediately!
---
Your Follow-Up Call!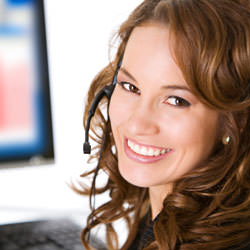 There are basement contractors that will come in and do the job required. But that is the last you will see of them. The Basement Doctor of Cincinnati believes that the job isn't completely finished unless you can back up your work. That is why we will follow up our project with a call to make sure the job was done to your satisfaction.
We want your feedback. That is the most direct way we can improve; by hearing your reactions and issues. This helps us further our steadfast direction in helping and providing the best service available.
Our professional staff will note all references and statements you make, as well as when your annual service check-up is scheduled.
We will contact you around the time of your yearly inspection, just to make sure your system is performing as well as it should.
Get Started With A Free Waterproofing Quote!
The Basement Doctor of Cincinnati can turn your basement around from "unused dirty" to "comfortable and usable". Don't wait! It is time right now to re-do your basement space. Contact us today for your free waterproofing quote!
We service Ohio and Indiana including Cincinnati, Hamilton, Dayton, and the surrounding areas in Greater Cincinnati such as Fairfield, Middletown, Covington, KY, Loveland, Mason, West Chester, Fort Michell, KY, Piqua, Troy, Miamisburg, and Terrace Park.
Looking for a price? Get a no cost, no obligation free estimate.